Fort Myers, FL
239-208-9096
A private special needs adult groupresidence located on the Gulf Coast of Florida.
Mission Statement
Welcome to A Piece To Our Puzzle, Inc. We are a non-profit group home for individuals with special needs. Our mission is simple. To provide something better for the truly amazing people of the special needs community. As parents of special needs children, our founders, David Galvagni and Miranda Ellen Mews, understand the unique challenges of housing and care.
| | | |
| --- | --- | --- |
| About Our Property Our property includes a screened in lanai area featuring a pool and spa so that our residents can relax and enjoy the Florida sunshine. We are also in the process of updating the rear 2 acres of the property into a mini farm for our residents and their peers. | Living Area Our facility is located in beautiful Fort Myers, Florida, and we have the ability to house up to 5 residents in our clean and spacious residence. Our open concept floor plan includes a large common area with a cozy fireplace and a modern kitchen with oversized island. | Resident Accommodations Bright and comfortable sleeping areas with updated baths ensure our residents' comfort and privacy. Single and double suites are available. |
| | | |
| | | |
| | | |
More about Us
We would like you to know that the people that we serve are the most important thing to us. We want people with disabilities to be able to live just like everyone. We help people to be as happy as possible and to be ready to live there life with a big smile.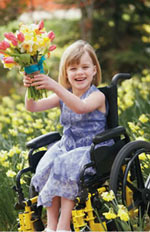 Services We Provide
Residential Rehabilitation
Personal Supports
Transportation
Area Served
APD District 08 - The Suncoast Region
Waivers Served
Home & Community Based Services Waiver
APD's iBudget Florida Program
We also except private pay
Contact Information
David Galvagni
Office Phone Number: 239-208-9096
Cell Phone Number: 954-325-7070
Email:apiecetoourpuzzle@gmail.com

A Piece To Our Puzzel Inc.
6659 Broken Arrow Road
Fort Myers, FL 33912
Provider # 106538200