Jacksonville, Florida
(904) 268-2552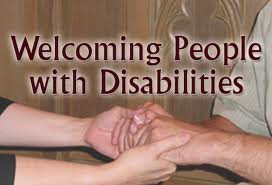 Homebound Alternatives, Inc. has been meeting the transportation needs of Medwaiver consumers in Duval County since 1997.  Rather than large, multi-passenger vans with multiple stops on each trip, we use mid-size sedans. Unfortunately, we do not provide lifts for wheelchairs and motorized chairs.
We never drive more than one person at a time. That way, our passengers can enjoy one-on-one service right from their front door and directly to the entrance of their work or day program. Our family-like sedans and staff (all moms!) ensure a trustful, caring atmosphere each day. 
That's why many of our passengers have been riding with us for as many as 20 years! We also know that direct communication is the building block of any solid relationship. Our drivers immediately share any matters of concern they observe with caretakers.  Open communication, trust and honesty between drivers, passengers, family and support staff is at the heart of what we offer. 
Mission Statement:
Homebound Alternatives, Inc. is a family owned and operated transportation business in Duval County, Florida.
We strive: 
To provide individualized transportation to Medwaiver individuals in Duval County

To develop a personal relationship with passengers and their families

To note all aspects of passenger care

To share observations with caregivers and support staff.
Services We Provide
Transportation in mid-sized sedans between home and employment or day program 

Individualized supervision

Direct communication with family/caregivers concerning all aspects of care

JAX NAVY BASE EMPLOYEES:  ALL DRIVERS HAVE PERMANENT BASE ACCESS PASSES
Areas Served
District 4 - Baker, Clay, Duval, Nassau, and St. Johns counties
Waivers Served
Home & Community Based Services Waiver
APD's iBudget Florida Program
We also except private pay
Contact Information
A Dedicated Medwaiver Transportation Provider
Sara Moore, Director
Office: (904) 268-2552
Email: moosara198@gmail.com
Homebound Alternatives, Inc.
4639 Ramona Blvd
Jacksonville, Florida 32205