Orlando, Florida
(315) 723-4157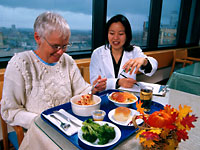 OUR MISSION
Immaculate Home Care is dedicated to fulfilling the needs of the developmentally disabled by providing all clients with home based services that will ensure their right to dignity, respect and happiness by assisting and empowering them to develop a sense of independence and growth.
Our Staff
The administrative staff has years of experience in dealing with acute care and the developmentally disabled population. In order to maintain our standard of care, qualified and trained direct care staff is available on a 24 hour basis. All of the staff receives ongoing training that is specifically geared to the safety and personal outcome needs of our consumers.
"Put your trust in us and know that we are here for you"
Services We Provide
Behavior Assistant
Life Skills 1 - Companion
Nursing services
Personal Supports
Residential Rehabilitation
Respite
Transportation
We are here to assist our consumers in participating to their fullest capacity to achieve their maximum level of autonomy and community integration. Consumers are supported on a daily basis and assisted to attend and maintain their optimal wellness and comfort. The staff at In the Hands of Serenity works well as a multi-Immaculate Home Care, join together to provide maximum support, necessary assistance, and supervision to enable our clients to achieve their life goals.
Areas Served
District 7 Central Region
Waivers Served
Home & Community Based Services Waiver
APD's iBudget Florida Program
We also except private pay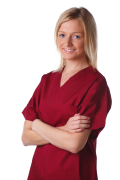 Contact Information
Location
Immaculate Home Care Corp
2204 Ashland Blvd
Orlando, Florida 32808