Miami, Florida
(305) 621-3283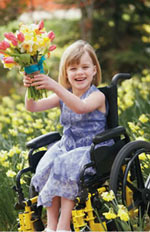 Respiratory therapy is best described as the assessment and treatment of patients with both acute and chronic dysfunction of the cardiopulmonary system. Our respiratory therapists have demanding responsibilities related to patient care and serve as vital members of the healthcare team.
Our Respiratory therapists must have a broad knowledge of the pathophysiology of the cardiopulmonary system and the complex procedures required to properly diagnose and treat patients, from the very young to the very old.
In addition to treatment, our respiratory therapists will check and diagnose lung disease and breathing disorders, and then recommend the most appropriate treatment methods. As such, their work often includes examining patients, performing chest exams, and analyzing tissue specimens.
Along with having an extensive knowledge of the cardiopulmonary system, respiratory therapists must be experts in the machines and devices used to administer respiratory care treatments. This would involve managing patients on ventilators and artificial airway devices, and assessing the blood-oxygen level of patients.
Just a few of the responsibilities of respiratory therapists include:
Managing life support mechanical ventilation systems
Administering aerosol-based medications
Monitoring equipment related to cardiopulmonary therapy
Analyzing blood samples to determine levels of oxygen and other gases
Managing artificial airways
Assessing lung capacity to determine impairment
Analyzing chest x-rays and sputum specimens
Assessing vital signs
Performing tests and studies related to the cardiopulmonary system (e.g., examinations, stress tests, etc.)
Performing studies related to the cardiopulmonary system
Conducting rehabilitation activities
Counseling individuals in cardiopulmonary health (e.g., asthma education, smoking cessation, etc.)
Consulting with physicians and members of the medical team to recommend a change in therapy
Respiratory therapy is always practiced under medical direction. As such, respiratory therapists are always part of a medical team. Their work includes participating in:
The development and implementation of treatment plans and protocols
Health promotion activities and programs
Disease prevention
Disease management
Clinical decision-making
Patient education
Services We Provide
Areas Served
District 11 Southern Region
Waivers Served
Home & Community Based Services Waiver
iBudget Florida
Aging & Elderly Waiver
Spinal Cord Waiver
Private Pay
Contact Information
Lafanne Steadman
Office Phone Number: (305) 621-3283
GLafanne@yahoo.com

444 NE 206th Lane Apt # 106
Miami FL 33179