Clearwater, Florida
(616) 240-3016
We are a Behavioral focused group home.
Also focusing on helping individuals with Autism.
My name is Collin Mulder RN. Pembrook Group Home is owned and operated by me a R.N. with 25 years Nursing, Psych, and Long Term Care experience.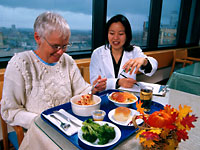 As a caregiver I have been given the unique and privileged responsibility of caring for people. Precious lives have been entrusted to me so I may provide caring concern. This means that in every action I will always demonstrate the qualities that are essential for helping people grow strong in mind, body, and spirit.
Our commitment to you is to be honest, hard working and provide personalized services for you.
OUR MISSION
My mission as a Licensed Medicaid Waiver Provider is to provide excellence in teaching and learning through example and practice that promote social and personal development of individuals. Also to assist people I work with in developing the ability to think critically, creatively, and reflectively. We work hard to prepare them for productive and satisfying lives.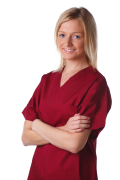 We know it is so important to take the time to work with people and know that they are receiving the level of care that they deserve. We work hard to maintain the top level of care and to make sure the people we work with are happy and safe.
Services We Provide
Residential Habilitation
Behavioral focused group home.
Areas Served
We Are Serving the greater Tampa Bay Florida Area.

Waivers Served
Medicaid
Home & Community Based Services Waiver iBudgetFlorida
We Do Accept Private Pay
Contact Information
CMO Jules, LLC doing business as
Pembrook Group Home
Collin Mulder RN.
Office Phone Number: (616) 240-3016
Email: cmo22570@yahoo.com
2331 Pembrook Dr.
Clearwater, FL. 33764