West Park, Florida
(954) 272-1327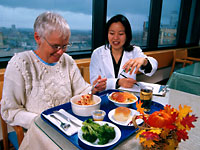 OUR MISSION
Spaulding's Intake And Referral Group is dedicated to fulfilling the needs of the developmentally disabled by providing all clients with home based services that will ensure the right to dignity, respect and happiness by assisting and empowering them to develop a sense of independence and growth.
"Put your trust in us and know that we are here for you"
Support Home Beds are now available.
Services We Provide
Life Skills 1 - Companion
Personal Supports
Respite
Areas Served
APD District 10 - Broward County
Waivers Served
Home & Community Based Services Waiver
APD's iBudget Florida Program
We also except private pay
We promote self esteem, and encourage independence and teach skills that are essential for functional living, effective communication, personal care and leisure. We offer a community –based individualized program.
Our program is designed to assist our consumers in participating to their fullest capacity to achieve their maximum level of autonomy and community integration. Consumers are supported on a daily basis and assisted to attend and maintain their optimal wellness and comfort. The staff at Brownstone as well as a multi-disciplinary team, join together to provide maximum support, necessary assistance, therapy and supervision to enable our clients to achieve their life goals.

Contact Information
Venta Burrell
Office Phone Number: (954) 272-1327
Email Address: VentaBurrell@gmail.com
Location
Spaulding's Intake And Referral Group
3840 SW 30th St.
West Park Florida, 33023