(561) 502-0878
Port Saint Lucie FL,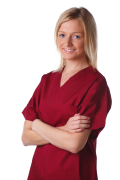 Trinity Community Living is very capable of giving your loved ones the quality care they deserve. We understand that family is the most important thing to all of us. We know the difficulties of entrusting your family member(s) to someone else. Our Home Health Aides are patient and caring. We

welcome you with open arms and warm hearts.
At Trinity Community Living we understand your concerns, empathize with you and want to help you the same way that we have helped so many others. We invite you to feel the comfort and joy of becoming part of the Trinity Omniscient Care Family.
We provide a home-like setting with a caring, professional staff. We would like you to know that the people that we serve are the most important thing to us. We want people with disabilities to be able to live just like everyone.We help people to be as independent as possible and to be ready to live there life in the world.
Services We Provide
Behavioral Assistant
Life Skills 1 Companion Services
Personal Supports
Residential Habilitation
Respite
Supported Living
Transportation
Areas Served
We serve APD Northeast Region Area 3
Contact Information
Trinity Community Living llc.
Gloria Mobley
Office Phone Number: 850-212-3491
Email: gloriamobley.tcl13@yahoo.com
Address: 3704 NE Rocky Ford Road
Madison FL, 32340
Provider ID# 011130700